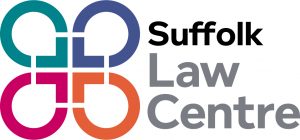 Free Legal Advice
During Covid-19, our office is closed.
But our phone line and email are open:
Monday – Friday, 9am – 1pm & 2 – 5pm.
All advice is currently offered by phone or email.
At this time of uncertainty, we are still here to help in:
Housing
Employment
Immigration
EUSS
Family
Personal Injury
General Law
Discrimination
If you need help in other areas of law, we may be able to help you find legal advice.
To make an appointment and for more information, please call: 01473 408111 or email: office@suffolklawcentre.org.uk
You will be required to complete a short form (or we can complete this with you over the phone) giving details of the issue, and we will offer you an appointment with a legal adviser.
Free telephone interpreting service is available upon request.
Click here for more information about our services: Suffolk Law Centre Services Leaflet