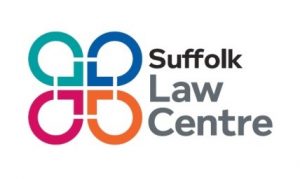 Housing Law Legal Aid Caseworker (incorporating Centre Project Development)
 Salary:           Up to £30,000 p.a. for a Caseworker (may be negotiable if meets Housing Legal Aid Supervisor requirements)
 Initial One Year Fixed-Term Contract with the potential to be extended subject to funding
 Please note that we may be able to accommodate a Job Share arrangement
 Suffolk Law Centre, UK's newest Law Centre, is seeking a Housing Law Legal Aid Caseworker to start to develop our Housing Law team, and build projects/partnerships across Suffolk and beyond.
Suffolk Law Centre is a part of the Ipswich and Suffolk Council for Racial Equality (ISCRE) Group of Charities and works very closely with the other parts of ISCRE.
Ipswich has a vibrant legal, non-profit and cultural community and excellent transport links to London. The delights of the Suffolk coast and countryside are within easy reach, and house prices significantly lower than London/home-counties.
This is an exciting chance for you to build a team and to help create the Law Centre that you want to work in.
Contact:                                            For an application pack, please email office@suffolklawcentre.org.uk or telephone 01473 408111
Deadline for applications:            Friday 3rd August 2018 at 5pm
Interviews:                                       9th and 10th August 2018
Start Date:                                        To commence in September 2018.
We are an Equal Opportunities employer