The Law Advice Centre is a free legal service provided through a collaboration of ISCRE, Suffolk & North Essex Law Society, and LawWorks.
We are very grateful to the Tudor Trust who have provided essential funding for this service from April 2016.
We offer 30 minutes of  free legal advice in areas such as family, employment, immigration, housing, wills and probate, and personal injury from legally qualified professional volunteers.
The service is open to all residents and employees in Suffolk, Norfolk, and Essex CO postcodes. Appointments are all currently held over the telephone.
We offer a free interpreter service on request.

We are a registered organisation with the Office of the Immigration Commissioner, enabling us to provide Immigration advice up to Level 3. Our registration number is N201400468

 Are you representing yourself? Click here to find procedural advice, self help guides and details of where you can find free advice locally.
You can enquire about booking an appointment by completing the relevant booking form on the following link: Forms – Suffolk Law Centre Forms
You can also get in contact with us by emailing office@suffolklawcentre.org.uk or by ringing 01473 408111. Our working hours are Monday to Friday 9am-1pm and 2pm-5pm. Our office is currently closed to the public.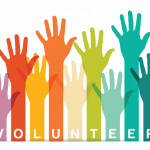 Interested in volunteering? Please complete the following form on this link: Volunteering Application Form – Suffolk Law Centre Forms