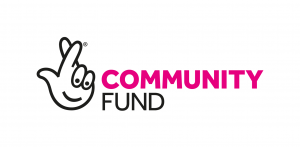 The Tackling Discrimination In The East Project is Funded by the National Lottery Community Fund.
We provide advice and casework on matters of unlawful discrimination in employment and accessing goods and services such as education, housing and leisure. We can also assist with police complaints.
What can you do?
If you think someone is discriminating against you, come and see us. Our team of experts can advise you on how to tackle the problem using complaints, grievances, and litigation.
But don't delay
Very strict time limits apply. You have only 3 months from the date of the discrimination to start a claim in the employment tribunal and only 6 months in relation to education or goods and services.
You can enquire about our service by completing the Tackling Discrimination in the East form at the following link: https://forms.suffolklawcentre.org.uk/forms/
You could also complete this client booking form and email it to: discrimination@suffolklawcentre.org.uk
We are also a third party reporting centre for:
Reporting Hate incidents and Hate Crime
Making complaints against the Police
Contact us at
Suffolk Law Centre
46A St Matthew's Street
Ipswich, Suffolk
IP1 3EP
Tel: 01473 408111
Email: discrimination@suffolklawcentre.org.uk
www.iscre.org.uk
Working Hours
Monday – Friday: 9am – 1pm and 2pm – 5pm. Our office is currently closed to the public. 
What is unlawful discrimination?
Unlawful discrimination includes:
1. When someone treats you worse than they treat other people because of a "protected characteristic".
These are:
race, nationality, ethnic origin or colour
sex
religion or belief
age
disability
gender reassignment
sexual orientation
marriage and civil partnership
pregnancy and maternity
2. The effect of certain rules or policies imposed by an employer or service provider has a worse impact on one group sharing a "protected characteristic" than on others; and these rules/policies cannot be justified.
3. Harassment, is unwanted conduct related to a relevant protected characteristic, which has the purpose or effect of violating an individual's dignity or creating an intimidating, hostile, degrading, humiliating or offensive environment for that individual
4. Victimisation is when you are treated badly by someone because that person knows or believes that you have committed a "protected act". One example of a "protected act" is complaining about discrimination or supporting another person in their putting forward such a complaint
5. Unfavourable, unjustifiable treatment arising from disability
6. Failure to do disability related reasonable adjustments
Discrimination is unlawful at work, at school and in relation to anyone providing goods and services.