A legal service which provides free half hour advice sessions to Suffolk residents unable to afford a lawyer has been shortlisted for the LawWorks Annual Pro Bono Awards.
LawWorks is the registered operating name of the Solicitors Pro Bono Group which supports the provision of free legal advice across the country.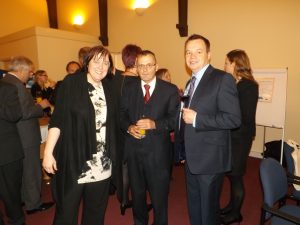 Suffolk Law Advice Centre, which is a partnership between the Ipswich & Suffolk Council for Racial Equality (ISCRE), Suffolk and North Essex Law Society and 17 local law firms, provides advice to residents across the county on issues such as employment, family and housing law.
The Centre has been shortlisted in the Most Effective Pro Bono Partnership category and will find out on 5 December at an awards ceremony held at the Law Society in London whether it has been successful in winning the trophy.
Martin Barnes, chief executive of LawWorks said "I congratulate Suffolk Law Advice Centre and the many local firms and lawyers supporting pro bono and access to justice for people in Suffolk. We support the campaign to launch a law centre for Suffolk and hope that being shortlisted for the LawWorks Pro Bono Award will help in highlighting this important, exciting and much needed initiative."
According to Audrey Ludwig, ISCRE's director of legal services, "this is a well-deserved recognition of the success and social value delivered by our 70 or so volunteer lawyers from across the county. They work for free to help some of our most vulnerable citizens better understand their legal rights and options."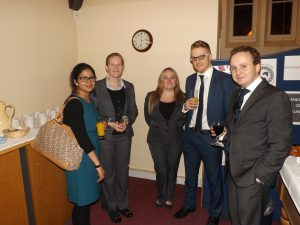 "I also hope that being a finalist in these awards will give a further boost to our campaign to launch a fully functioning Suffolk Law Centre that is able to provide more support than just giving advice, including representing clients in court."
The campaign to set up a Suffolk Law Centre is being co-ordinated by the Ipswich & Suffolk Council for Racial Equality (ISCRE), which has successfully secured a £32,000 seed grant from the Legal Education Foundation, is looking to raise an additional £40,000 to have enough funds to get the Centre up and running.
To date over £6,000 has been raised from both individuals and companies. ISCRE has set up a crowdfunding page for any individuals who wish to contribute to reach the £40,000 total:  https://mydonate.bt.com/events/alawcentreforsuffolk