The county's new legal facility has got off to a busy start since its launch two months ago, with plans well established to further extend its support to even more Suffolk-based residents.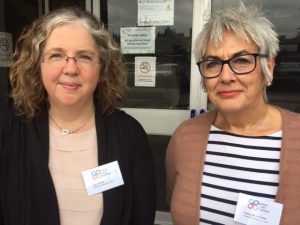 Set up thanks to a massive fundraising drive to provide free legal advice and casework for residents who with the withdrawal of Legal Aid would have little or no access to justice, the Suffolk Law Centre (SLC) has been operational since 1st April.
Based in St Matthews' Street, Ipswich, co-located with Ipswich and Suffolk Council for Racial Equality, the SLC has already helped dozens of local people tackle their legal challenges, especially in the areas of family, employment and immigration law.
According to Audrey Ludwig, legal director at ISCRE "it's clear that from day one the SLC is starting to meet the needs of a wide range of people who would otherwise be without any legal guidance and support. Many thanks to everyone who supported our crowdfunding campaign to get the SLC up and running."
As part of this initiative, a Suffolk Family Law Support Helpdesk has been established every Wednesday at Ipswich Magistrates' Court for family court first hearings. This is overseen by a  non-practicing barrister, Carole Parry Jones, who oversees a small but dedicated team who, whilst not able to give specific advice, will provide information about what is to happen in court and explaining orders made by the court. This pilot project is made possible by funding by the Litigants in Person Support Strategy.
The SLC is hoping to further enhance its services by recruiting for a legal aid housing lawyer to develop a housing casework project; working with partners to develop a service to ensure young people access their rights; and is in early discussions with the Coffee Caravan to get access to justice out into the villages, particularly to those isolated by poor transport and communication difficulties.
"We are determined to ensure that no part of Suffolk is a Legal Aid desert and our rollout plans should help more qualifying people, of all ages and from every compass point of the county have better access to justice than before" added Audrey.
The SLC has also announced this year's Ipswich Legal Walk in association with Eastern Legal Support Trust which will raise funds for the new facility.
Taking place on Monday 25 June, it is a 10km walk that navigates around two of Ipswich's finest parks: Christchurch and Alexandria, and the streets in between.
Teams of walkers from local law firms, such as Birketts, Prettys, Kerseys and others – plus the new Mayor of Ipswich, Cllr Jane Riley, will be taking part. His Honour Judge Martyn Levett has joined the Suffolk Law Centre team, and is, once again, the Lead Walker.
Anyone who would like to come along is very welcome to join Suffolk Law Centre's team of staff, volunteers, friends and family.
For further information, or to sponsor the team, please contact: Sue Wardell suew@iscre.org.uk or call 01473 408111.or go to http://www.elst.org.uk/ipswich-legal-walk.html