It is National Volunteers Week! At ISCRE and Suffolk Law Centre, we are very lucky to benefit from some amazing volunteers. In fact, without them we wouldn't be able to do even half of the work we do. So, we are very happy to celebrate volunteers. We have been chatting to a few of them about the work they do for us, what brought them to volunteer with us, and what they get up to in their spare time.
We will feature different volunteers each day this week, Monday – Friday.
Over to you, volunteers! #VolunteerWeek #VolunteersAreAmazing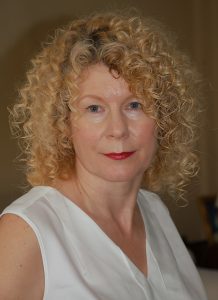 Sally Sohi: Volunteering with Tackling Discrimination in the East (and looking after lambs!)
I started to volunteer here in September last year, so I've been with Tackling Discrimination in the East (TDE), which offers advice on unlawful discrimination, just over 6 months.
I am legally qualified – I began studying law when my children started primary school because I've always been interested in the workings of the legal system, so volunteering for Suffolk Law Centre really suited me. As a result of my studies I now have a Bachelor of Law (Honours) Degree; I've completed the Legal Practice Course, and am studying for a Masters Degree.
I'm also a Volunteer Advisor at Citizens Advice Bureau, where I've been for just over 2 years. Working with TDE, I get involved in discrimination employment claims – from the start of the process right through to, for instance, preparing trial bundles. And, shortly I am hoping to help on the Family Law Help Desk too, so I'm looking forward to that. The Help Desk is based at the Ipswich Family Court, and only been running for a couple of weeks, so we're not sure how my role will pan out, but I'll probably just help with the administration at first. I like the people here, there's a lot of diversity and it is fun. And obviously the employment cases are interesting, so I really like dealing with those.
When I'm not volunteering, I like spending time with my family, swimming twice a week, and at the moment, sheep fencing! We're preparing the field for the lambs to arrive shortly – they're not our lambs, they belong to someone who keeps sheep locally. I'm not sure how many we'll end up getting, as the numbers grow as time moves on, but there will probably be about 10 to start with!