It is National Volunteers Week! At ISCRE and Suffolk Law Centre, we are very lucky to benefit from some amazing volunteers. In fact, without them we wouldn't be able to do even half of the work we do. So, we are very happy to celebrate volunteers. We have been chatting to a few of them about the work they do for us, what brought them to volunteer with us, and what they get up to in their spare time.
We will feature different volunteers each day this week, Monday – Friday.
Over to you, volunteers! #VolunteerWeek #VolunteersAreAmazing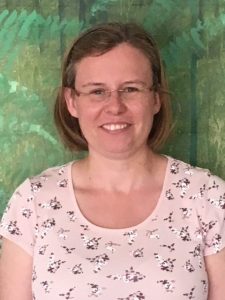 Rosemary: I feel part of the team
I was looking for an opportunity to be in a work environment without the commitments and stress of paid employment.  A friend from church, Carol, who also volunteers and works at Suffolk Law Centre, mentioned the work she was doing and I thought that it might be just what I was looking for.  We met for a coffee (hot chocolate for me!) and I visited the centre to find out more.  I started volunteering at Suffolk Law Centre in October 2017 and I am pleased I did.  The staff and volunteers who work here have welcomed me and I feel part of the team.  In fact, I worked at Suffolk County Council with Audrey back in the 90's!
I work in the Tackling Discrimination in the East section dealing with closed cases.  When a case is closed, I phone the client for feedback about their experience with us and then process their file into our archiving system.  This role is perfect for me as I have previously worked in Local Government and for a charity organisation in administrative roles and I like procedures, so it's great to be able to use my skills again.  I especially enjoy talking to clients.
As a busy Mum and housewife – what spare time?  I am an active member of the church I attend where I also have volunteer roles as a Sunday School teacher and I share leadership of the Toddler Group.  When I do get time to myself I like to relax by doing some colouring.  The most important thing for me is to spend time with family and friends having fun and making memories.