Students at schools in East Suffolk are set to benefit from a brand-new project which aims to support and develop their wellbeing. The project is being funded by NHS Ipswich and East Suffolk Clinical Commissioning Group (IESCCG) and Suffolk County Council, working with Suffolk Community Foundation. It forms an integral part of the system-wide Emotional Wellbeing Transformation Plan, which sets out to improve children and young people's emotional wellbeing and mental health.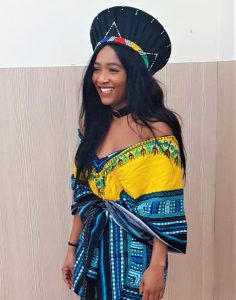 The project will see Vivian Mushati (ISCRE's Schools Wellbeing Practitioner) delivering a range of community informed initiatives at Farlingaye High School and Northgate High School.
ISCRE, as part of the Vision and Voice collective, will use our knowledge to deliver a 'culture of change', promoting a whole schools approach to wellbeing, which means that students will be given the responsibility for their own wellbeing. Surrounding community assets, including voluntary, community and statutory organisations will be used to ensure that students are helped to access the most appropriate help and support when they are discovering and finding their own identity, negotiating and struggling with social interactions as well as developing a sense of morals, values and beliefs.
Wellbeing, is about 'how we are doing' as individuals, communities and as a nation and how sustainable this is for the future. Personal wellbeing is a particularly important dimension which we define as how satisfied we are with our lives, our sense that what we do in life is worthwhile, our day to day emotional experiences (happiness and anxiety) and wider mental wellbeing (ONS, 2014).
The importance of wellbeing in all of us is second to none, it is fundamental to thriving in life and how we experience the world! As the world is constantly changing it is vital for young people to have the essential skills to evolve and adapt so that they can be fulfilled, engaged and happy. The research shows that we must give them skills to both prevent what can go wrong and skills to promote what is right to enable them to meet the challenges of life while they grow and develop.
Did you know?
5 million lives could be saved every year if mental illness was addressed.
Mental health among pupils in England has deteriorated in the past three years.
Anxiety and depression in children have risen by 40% since 2004.
One in ten young people experience a mental health issue at any one time.
Three children in every classroom have a mental health problem.
Suicide is the biggest killer of young people in the UK.
World leaders have started to recognise the importance of promoting mental health and wellbeing, because if we don't act urgently, by 2030 depression will be the leading illness globally.
It's clear that children and young people are experiencing difficulties with managing their mental health and wellbeing. Too often, young people's wellbeing and mental health is not given the attention it needs because schools are often struggling to prioritise it even though schools are a crucial environment for promoting wellbeing in young people and identifying early behaviour changes and signs of mental distress. By promoting a whole school approach, we will involve individuals in the school community: pupils, parents, staff, community and volunteers. This will not only strengthen relationships within the school but those within the local community and wider organisations to improve pathways into services for young people.
We will seek to understand what matters to an individual, and connect them with a range of programmes, services and events in their local community that support their cultural understanding, personal development, raise self-esteem, improve their health and provide the tools for management of their own wellbeing. To achieve this, we will need individual voices particularly those of young people and their vision of what they think wellbeing should look like across the school. Further, the school staff will benefit with access to support for their own wellbeing and training to support the wellbeing needs of their students.
We are excited to be working with the schools, young people, staff and wider community to identify and build on the school's wellbeing, strengths and good practice that already exists.