What Are We Missing? event to "share experiences and map out solutions for BAME health and wellbeing"
"As never before, the disproportionate numbers of Black, Asian and Minority Ethnic (BAME) citizens dying of COVID-19 nationally has shown more work needs to happen in health, care, workplace and housing settings. This system wide listening webinar will seek to find out what we need to do locally together with system leaders and our BAME communities".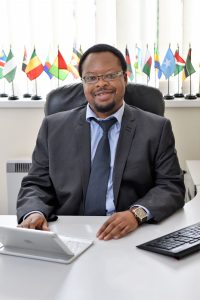 Phanuel Mutumburi, business & operations director of the Ipswich & Suffolk Council for Racial Equality (ISCRE), was speaking ahead of Tuesday's (30 June) What Are We Missing? event, hosted in conjunction with Healthwatch Suffolk.
The online event which is by invitation only, brings together community leaders and a range of organisations who have a key role to play in delivering positive health outcomes. Participants will have the chance to share their experiences with these senior executives and to ask them about the approaches taken by them to-date to manage the crisis at local level. This will be one of many meetings with the county's different communities, in order to better understand all their challenges and issues. 
The aim of the event is to for the first time ever draft up pledges, jointly agreed between the community and local senior executives, to which the organisations will be held accountable. The expectation is that the communities will be publicly informed of progress over time.
Dr Ed Garratt is chief executive of the clinical commissioning groups across Suffolk and north east Essex and executive lead for the integrated care system.  He said: "We are committed to ensuring all of our communities are supported at this time and I strongly welcome this event with our BAME communities this week. Recent national data from Public Health England shows the disproportionate impact of coronavirus on our BAME communities. 
"The pandemic has reinforced the urgent need to improve outcomes for BAME communities, and I am committed to listen to and support our community leaders to drive those improvements."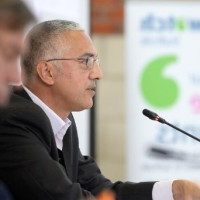 Andy Yacoub, chief executive of Healthwatch Suffolk said: "It is an opportunity for our BAME communities to talk, for our public leaders to listen, and for us together to make pledges that can make a real and lasting difference to Suffolk's health & care outcomes.
"Some of the statistics in recent months are extremely alarming, including the fact that deaths among BAME males was nearly four times more than expected during the initial phases of the pandemic in the UK. The local, national and indeed global evidence is overwhelmingly clear. We need to act now, as we plan what some term the 'recovery phase' of the pandemic. If we don't, our county's strategies will be set in stone for years to come and we will find ourselves in the same position we have been in the past and presently, which is utterly unacceptable. Inequalities such as these have to be co-produced with the communities most affected."
What Are We Missing? takes place from 3.50pm until 6pm on 30 June. It is an invitation event and anyone interested should register as soon as possible at: communityvoice@iscre.org.uk.
"We've already had a good response in terms of registrations and in terms of the numbers of key senior executives signing up to listen and reflect on what they hear. We would urge anyone with a story to tell about their own or their family's health outcomes to sign up without delay. Now is the time for local people to share their experiences and map out solutions" added Phanuel.