The county's leading civil rights body and the Ipswich & East Suffolk Clinical Commissioning Group (IESCCG) have announced that it is hosting Suffolk's first local webinar aimed at bringing together multi-ethnic lesbian, gay, bisexual, transgender, queer, intersex and other (LGBTQI+) community members to discuss issues and help shape how the organisation can better support them. 
On 6 July, between 5pm and 6.30pm, the Ipswich & Suffolk Council for Racial Equality (ISCRE) and the IESCCG will be running the Multi-Ethnic LGBTQI+ webinar via Teams – with the event being open to all – as part of their #whatarewemissing initiative.
Organiser Siobhan Kranjanasilp. ISCRE's BAME integration and partnerships coordinator explained the rationale for the online event: "We want to create a safe and secure space for Suffolk's multi-ethnic LGBTQI+ communities to share experiences, discuss the issues they face, address misconceptions and start the process of building better support from public bodies, such as local councils and health services." 
 "Our hope is that this won't be just a one-off: rather the beginning of a deepening professional relationship between ISCRE and these often under-supported communities and their families and friends." 
The Ipswich & Suffolk Council for Racial Equality (ISCRE) has secured a number of high-profiled and knowledgeable speakers, including: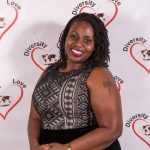 ⦁ Moud Goba: one of the founder members of UK Black Pride, Moud currently works as a national manager for Micro Rainbow, one of the leading organisations in supporting LGBTQI migrants
⦁ Bex Bothwell-O'Hearn: a history and politics teacher at Northgate High School in Ipswich. She is currently leading the students and staff on diversifying the curriculum with a strong focus on LGBTQ+ representation
⦁ Isiah Jordan: a youth worker for Outreach youth, charity supporting and working with young LGBTQI+ people aged under 25 years. He has developed the Black LGBTQI+ youth project, offering Black young people safe LGBTQI+ spaces to meet and discuss issues important to them such as race, culture, sexuality, gender, identity, religion/faith and racism.
Dr Ed Garratt, chief executive of Suffolk and North East Essex Integrated Care System, said: "Everyone is entitled to be able to access the right health and care services and receive the best support to live a long, happy and healthy life. 
"Despite the positive experiences of many of our local population we know there is still work to do to reach our diverse communities, and I hope this event will encourage conversation and debate that will result in further improvements to our local system." 
Phanuel Mutumburi, ISCRE's business & operations director and Governing Body Lay Member for Patient Involvement at the IESCCG added: "This event is an important one for us as well and I'm really looking forward to participating. It will give us the chance to listen and learn and start building better long-term relationships with individuals and communities, allowing us more effectively work with them to deliver positive outcomes and service improvements."