Leading Suffolk charity needs support to win prestigious film award
The county's leading and longest-serving civil rights charity, the Ipswich & Suffolk Council for Racial Equality (ISCRE), is in line for a national award – but needs the backing of as many local residents as possible between now and 16th January!
As part of its 45th anniversary celebrations, under the theme of Connecting the Generations, ISCRE has produced a 30-minute video bringing together some of the founders of the charity to share their recollections and to take questions from local young people about how they can carry out their legacy of challenging unlawful discrimination.
The Connecting the Generations film has been shortlisted for the 2023 Smiley Charity Film Awards, run by the Smiley Movement, a philanthropic organisation with an aim at inspiring positive change in society by highlighting the people – and organisations – doing good in the world.
It features moving accounts by pioneers Harold Mangar, Albert Grant OBE, Revd. Cliff Reed, and Hamil Clarke MBE who talked about the discrimination, both personal and institutional, that many BAME communities faced in Suffolk in the 1970s as the impetus for the establishment of ISCRE.
But the tone and message of the film is very positive as other speakers, many of whom have worked or volunteered for the charity, reflect as to how far Suffolk has come, in large part thanks to the activities of ISCRE and the broad support it has generated over the decades.
ISCRE is very close to being a unique Suffolk success story as most other racial equality councils across the country have folded, not least due to funding difficulties.
It now delivers a range of services and projects aimed at helping to address cases of discrimination, convene opportunities to bring together communities to promote understanding and cohesion and to support organisations to create more inclusive working environments.
The Connecting the Generations campaign is a call to the younger generations in Suffolk to help pick up the baton from the original founders and others and take the county to the next level in terms of being the best place to live in – for all who live and work in the county.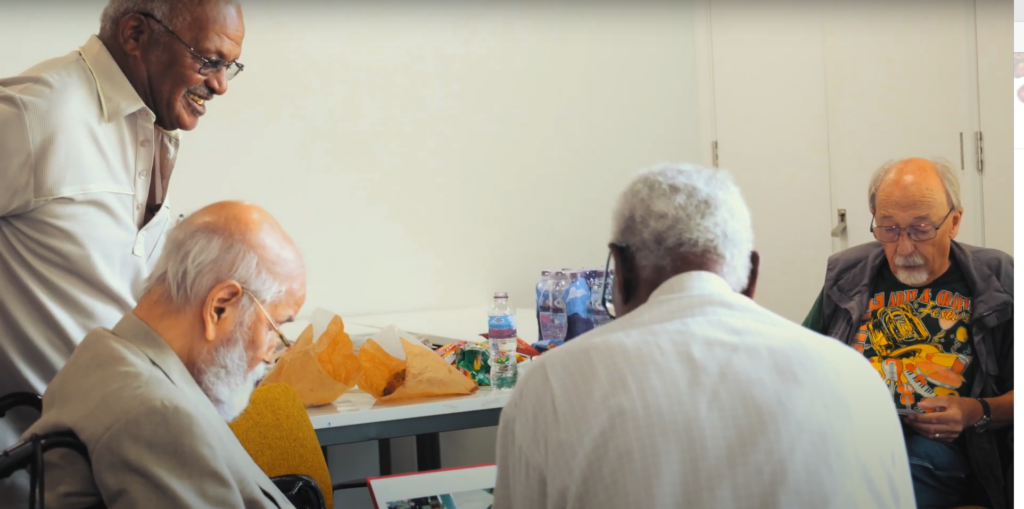 Sharon Lee, ISCRE's community engagement & projects officer, said: "We think the film is a showcase not only for ISCRE, but for the men and women across Suffolk who have contributed to making us a more accepting, more diverse, and more successful county. 
"We're really proud of it and believe if we win, this will help further publicise ISCRE and Suffolk nationally in a positive and upbeat way. 
"But we are up against some tough competition, so we need as many votes as possible to win. So, Suffolk – can you help us, please?" After a very short registration process, supporters can vote for the Connecting the Generations film on the 'Vote' button directly underneath the video.