As campaigning for the General Election gets underway, the county's leading civil rights body has announced that it will be writing to all confirmed candidates asking them to conduct their campaign in such a way that boosts rather than undermines community cohesion.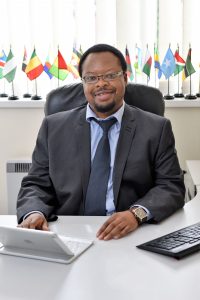 The Ipswich & Suffolk Council for Racial Equality (ISCRE) is asking that those candidates and their campaign teams taking part in the General Election 2017 publicly follow some basic principles aimed at treating everyone in Suffolk fairly and ensuring the maintenance of good community relations across the county.
The initiative has five elements:
Avoid criticising, demonising or making negative comments about any one or a number of the communities resident in Suffolk
Avoid all negative comments and classifications of our diverse communities based on age, gender, race, faith, sexuality and mental and/or physical disabilities
Use positive language in describing our county's diverse communities
Reflect the positive contributions made to Suffolk's economy and civil society from its diverse communities
Support ISCRE's #SuffolkSolidarity campaign aimed at promoting tolerance and acceptance of all communities in the county as something of which to be proud
According to ISCRE's business and operations director, Phanuel Mutumburi, "whether this is an election dominated by Brexit or a host of other issues, we are aware that passions are riding high.
"Whilst ISCRE welcomes strong political engagement, we are hopeful that the tone of the campaigns in Suffolk will be measured and avoid negative and divisive comments and actions.
"We hope that this #SuffolkSolidarity initiative and its practical advice will be of use to every candidate and party involved in the General Election".