It is National Volunteers Week! At ISCRE and Suffolk Law Centre, we are very lucky to benefit from some amazing volunteers. In fact, without them we wouldn't be able to do even half of the work we do. So, we are very happy to celebrate volunteers. We have been chatting to a few of them about the work they do for us, what brought them to volunteer with us, and what they get up to in their spare time.
We will feature different volunteers each day this week, Monday – Friday.
Over to you, volunteers! #VolunteerWeek #VolunteersAreAmazing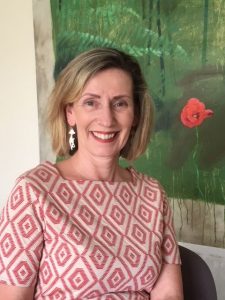 Sharon: I've made a difference and been supported to do what I really love.
It's coming up to 3 years since I started volunteering here, which is difficult to believe. I've done various different things, and in one sense that hasn't changed – I still get involved in lots, but I now do the immigration advice sessions, as an OISC accredited immigration advisor, so my capacity is different to when I started. Before qualifying, I sat in on a few advice interviews with the immigration advisors and it tapped into something I am interested in. So, over last June to October, I studied and attended a training course, and took the exam. And, to my surprise, I passed! Since then it has been a case of becoming more integrated into what the Law Centre offers so that I too can start seeing clients. Even at my advanced age (!) I would hope to qualify and work as a solicitor – that is so important to me, and it is not something you can do on your own, you have to be attached to an organisation. Without volunteering here I wouldn't have been able to do it, I would have had to pay for my own training and I certainly wouldn't have had access to all the people who have helped me to reach the position I am in now. It's been hard work, but each stage has been really enjoyable. I wouldn't have missed any of them out, but getting to the end point is incredibly rewarding.
For quite a long time, I avoided anything to do with law, for all sorts of reasons, and when I did actually make the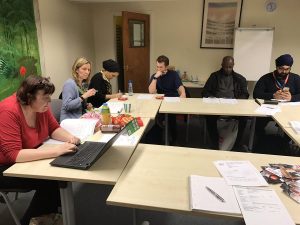 decision that I would like to do a Law degree, I wanted to be able to do something practical to compliment the academic side. So I met with Audrey and asked if I could start volunteering, well aware that volunteers are often more of a drain than a resource when they first start. I've got a background in business analysis and statistics, and Audrey was really quick at spotting how my skills could be useful to ISCRE. Being able to use my skills right from the beginning was lovely, because I knew I was helping. This is one of the best things about volunteering with ISCRE and the Law Centre – knowing you're contributing right from the beginning. The other thing I notice is how often I am thanked for my contribution and how this is acknowledged – often as a volunteer, you can feel a bit unsure of your place, and these small things go a long way to making you see that you are making a difference, and this is done very well here.
I want to be a qualified lawyer working specifically with young people – often a neglected area in justice initiatives. I work part-time as a Pastoral Officer in the 6th Form at Northgate School, where I support students to get the best out of their time at school, so I know how frequently young people have queries and issues with a legal aspect to them, but which may not immediately present as such. The range of legal issues that young people face is huge, and their needs aren't really being met – they don't know where to go, don't always identify their issue as a legal one, and they don't go and get advice. I think that a more tailored offer for young people will help them to access legal advice: there's a whole different skills set needed to engage with young people. I've still got a long way to go in my journey to be a lawyer in youth justice. But, I'm learning lots, enjoying each step and have a goal in sight, so I do feel very lucky. Volunteering at Suffolk Law Centre has opened up avenues I would not have known how to pursue. I knew I was interested in youth justice, but I wouldn't have had a clue what to do or how to do it, to get there. The best thing about volunteering here is being supported to find the thing that you really love to do – it couldn't happen anywhere else!
In my spare time, I love running, cycling, swimming, dog walking – I'm studying towards a Law degree part-time…. there really aren't enough hours in the day. I'm a member of our local book group, and I love going for long walks around Suffolk, because it is such a great place to live!