The county's leading civil rights body is planning to announce a major shift in how it will deliver its role over future years.
Founded in 1977, the Ipswich & Suffolk Council for Racial Equality (ISCRE) is one of the country's most enduring an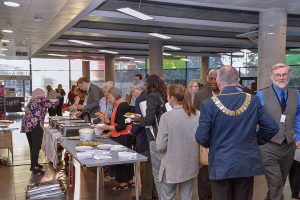 d successful rights-based charities.
It was set up to tackle discrimination against Black, Asian and Minority Ethnic citizens in the county. Since then its remit has grown and ISCRE is now involved in challenging unlawful discrimination against all residents in Suffolk, as well as other projects aimed at widening opportunities for all.
Last year saw the successful launch of Suffolk Law Centre (SLC), which is now a sister organisation to the charity and delivers a broad range of legal advice and representation to some of the most vulnerable citizens.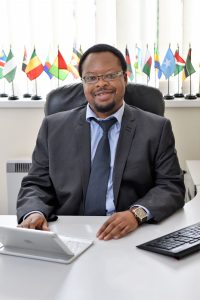 "The launch of SLC after years of hard work and fundraising is one of our greatest achievements in recent years. Yet the fact that this very initiative is up and running has meant that we now need to reflect in detail about the role of ISCRE" explained Phanuel Mutumburi, ISCRE's business and operations director.
At the same time, the challenges minority groups are facing have grown considerably in recent years – with many old ones still stubbornly unresolved.
"For example, communities in Suffolk report to us their experiences of racist bullying in schools, hate crime on the streets and discrimination in their workplaces. Stop and Search in Suffolk has one of the highest rates of disproportionality in the country – in 2016-17, black people were 14 times more likely to be stopped and searched than white people."
"In short, we have been asking ourselves: 'are we fit for purpose, and if not, what do we need to do about it'" added Phanuel.
After months of discussion between ISCRE's staff, volunteers, trustees and key stakeholders, the charity is now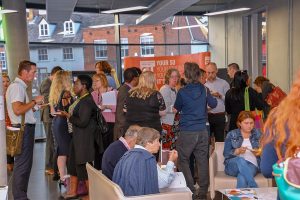 ready to make a significant announcement at its AGM later this month, to be held alongside that of Suffolk Law Centre, which will be reflecting on its first year in operation.
ISCRE hopes that its proposed strategic refocussing will afford an opportunity for more of Suffolk's communities to get actively involved in bringing about a fairer Suffolk for all.
"The needs and opportunities of the moment require ISCRE to change its approach – we hope to engage with thousands upon thousands of Suffolk people to deliver it."
ISCRE and Suffolk Law Centre's AGM will be held from 6pm on 10 September at the University of Suffolk, Lecture Theatre (Ground Floor), Waterfront Building, 19 Neptune Quay, Ipswich, Suffolk IP4 1QJ.
Speakers include Julie Bishop, director of Law Centres Network, Chris Cumberbatch, ISCRE chair, and Hamil Clarke, Suffolk Law Centre chair. There will be food and exciting performances by young people from across Suffolk.