Plans are well underway for the 40th annual general meeting of Suffolk's leading civil rights charity on 19 September, at which two speakers with longstanding connections to the organisation are scheduled to speak.
"The Ipswich & Suffolk Council for Racial Equality (ISCRE) was founded in 1977 to tackle discrimination against Black, Asian and Minority Ethnic citizens in the county. Since then our remit has grown and we now campaign on and deliver services aimed at eradicating unlawful discrimination against all residents in Suffolk" explained Phanuel Mutumburi, ISCRE's business and operations director.
The ISCRE family of organisations now includes the Tackling Discrimination in the East initiative, the Living Rights project and the Suffolk Law Advice Centre, as well as its ongoing work in prisons, with the police and other organisations.
"It is fitting in this, our fortieth year, that we come together to celebrate our achievements, focus on what more needs to be done and to hear from exemplary voices in the campaign to beat unlawful discrimination once and for all" added Phanuel.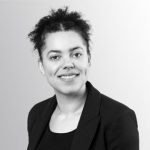 Five years ago, Joanna Bennett worked for ISCRE on a number of its key projects including the Suffolk Hate Crime Partnership, the Stop and Search Reference Group and leading the Safer Future Communities Network.
Now fully qualified, Joanna works as a solicitor specialising in human rights legislation at Hodge, Jones & Allen LLP, a leading London based firm of solicitors which champions the rights of the individual.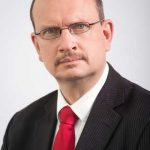 The other guest speaker is Sandy Martin, the newly elected MP for Ipswich who has been associated with ISCRE as a trustee for over 11 years.
Tackling Discrimination in the East will be launching a new 3Ds leaflet at the ISCRE AGM. This has been co-written with Ipswich CAB to help disabled people get reasonable adjustments to requirements to claim and to continue to qualify  for universal credit.
ISCRE's AGM takes place from 6pm on 18 September at Lecture theatre 1, Waterfront Building, 19 Neptune Quay, University of Suffolk.
All are welcome, but those planning to attend are asked to confirm their details at office@iscre.org.uk