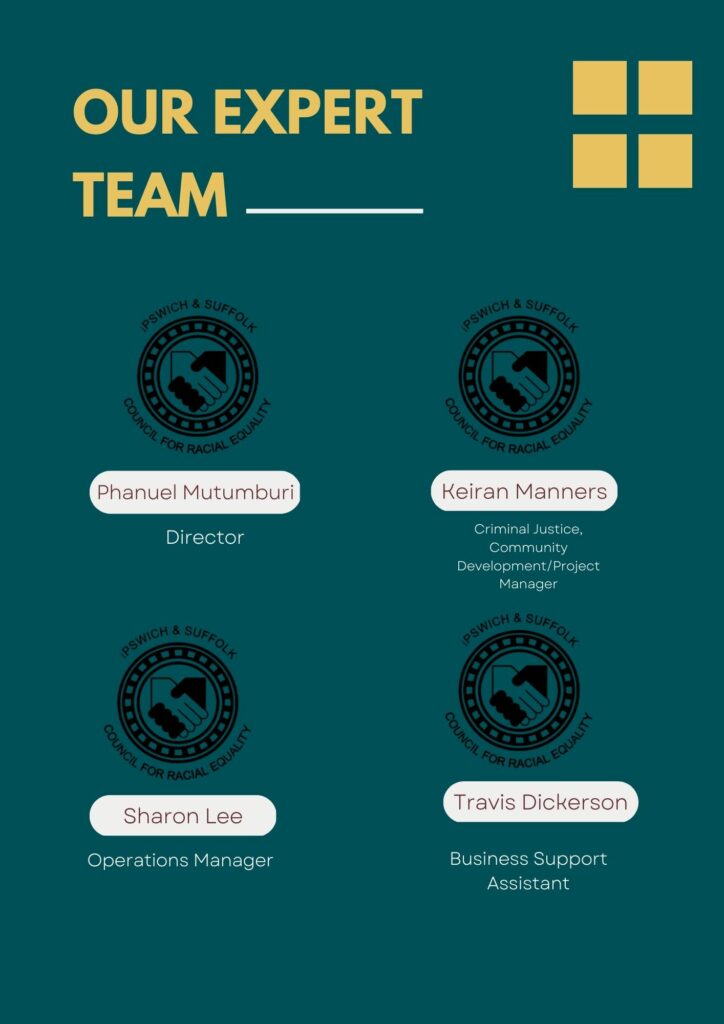 Phanuel Mutumburi, Business and Operations Director at ISCRE
I am responsible for managing our business and staff on a day-to-day basis, and delivering high quality services and information to Black, Asian and Minority Ethnic (BAME) communities and other relevant stakeholders . I am also the Suffolk Law Centre's Finance Director.

Keiran Manners, Projects Manager at ISCRE
I am responsible for promoting and improving equality and diversity within some of Suffolk's prison establishments. The work includes providing guidance on how to deal with incidences of discrimination in prison.

Sharon Lee, Operations Manager
I am responsible for ensuring that the operation of ISCRE runs smoothly and efficiently, and that its goals are met in line with our strategy.  My focus is the achievement of ISCRE's outcomes, by achieving these, we will be reaching our vision of, "Working Towards a Fairer Suffolk for all to Live, Work and Visit". 

Travis Dickerson, Business Support Assistant
I am responsible for overseeing the administrative work for ISCRE and providing support to the Operational Manager.  This involves a variety of administrative duties including membership management and keeping ISCRE's website and social media pages up to date, which provides a strong online presence in order to share ISCRE's vision and goals.