David: Our longest running volunteer talks about his work on the Stop and Search Panel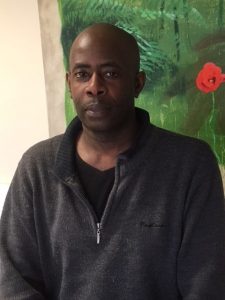 I reckon I am the longest running volunteer at ISCRE – I've been here for 7 years. I was a client, and the Director at that time, Jane, suggested I volunteer. That's how I started. At first, I was helping out with clearing up, tidying the printer room, and then I went on to helping with archiving, which is my main responsibility now.
Some time back, I asked Phanuel if I could also do some work on the computers, so I help out there too. Probably not that long after I started volunteering, the Stop and Search Reference Group was set up, and I've been involved in that ever since. In fact, I've only ever missed one meeting, and that was when I wasn't told the date, other than that, I have come to every meeting.
At the Stop and Search Scrutiny Panel, we ask the police to show us the forms they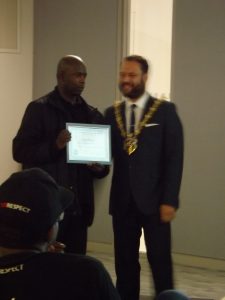 complete when they have carried out a stop and search. We are looking to see whether they have been stopped for the right reason, if the search is legal and based on the grounds that they have stopped someone on, if the form has been completed properly. If there are any queries, we get to feed these back to the police. Then, the police have to come back to the next meeting with the answers to our queries. I think, generally, it is quite good. We get to see whether the original reason why somebody has been stopped. Sometimes, they haven't put enough information on the original forms, and we query it. Then, they come back and have filled out the forms properly, but of course, it should have been done like that in the first place. Obviously, when there are operational details, those are not shared with us. And there are no name and address details on the copies of the forms that we see.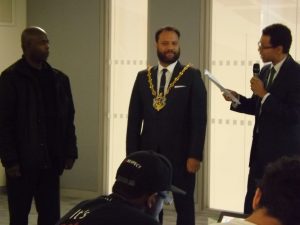 Over the time that I've been going to the panel, some things have definitely changed – the police change their officers and superintendents a lot, for one! But the forms have improved, and I think that is as a direct result of the work of the panel. Sometimes, you can't read the handwriting – it's like chicken scratch! But now the forms are typed up, so that's much better. One thing though is that the police will often be defensive, and not really consider the impact that their actions will have on the person. We have spoken to them about this, as it's important.
I like the atmosphere here at ISCRE. It's relaxed, and I don't feel pressurised. I get on with what I do, and nobody is standing over me. I am going to keep on volunteering here – I'm waiting for my 10 years anniversary party!