Celebrating 45 years of combating discrimination and celebrating diversity!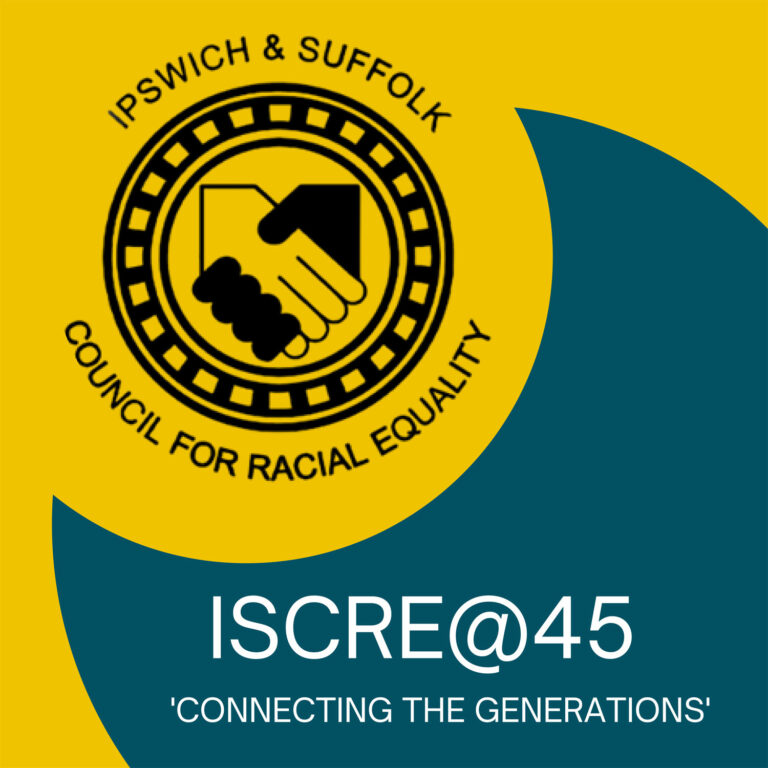 For 45 years, we have been responding to the needs of Suffolk's diverse communities, in an effort to achieve a fairer county where all live, work, visit and thrive. In this time – and greatly exacerbated recently by the Covid 19 pandemic, there has been a growing demand for our services, particularly the need to support organisations and individuals to 'get it right'. Evidence shows a raft of talent is being left untapped due to prejudice and stereotypes.
ISCRE's 45th Anniversary Digital Booklet
Click the front cover to view in full!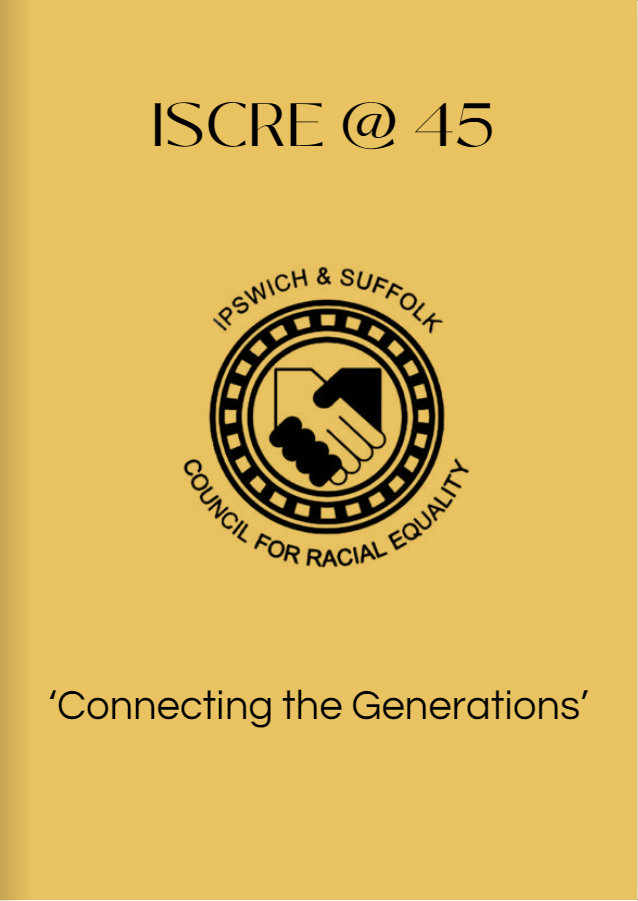 ---
In October 2022 ISCRE marked a significant achievement by celebrating its 45th anniversary, with a theme of 'Connecting the Generations'.
The community, steadfast in its support for ISCRE's work for Racial Equality since 1977, came together for joyous celebrations
Launch Day – 6th October 2022
ISCRE embarked on a nostalgic journey, reflecting on pivotal events spanning the last 45 years and their profound impact on both the organization and the community. Hosted at The Hold in Ipswich, an insightful exhibition unfolded, offering the public a glimpse into ISCRE's extensive contributions within the community throughout these 45 years and its ongoing endeavours. The exhibition showcased an array of historical artefacts, including letters, photographs, newspaper clippings, and highlights from various projects ISCRE has passionately undertaken over the years.
On the launch day, a brief film was crafted to express gratitude to everyone who contributed to the establishment and sustained growth of ISCRE over the past 45 years. The film delved into the experiences and significant efforts of the early pioneers, particularly highlighting their work for racial equality in Ipswich town and across Suffolk. To watch the film, kindly visit "ISCRE YouTube"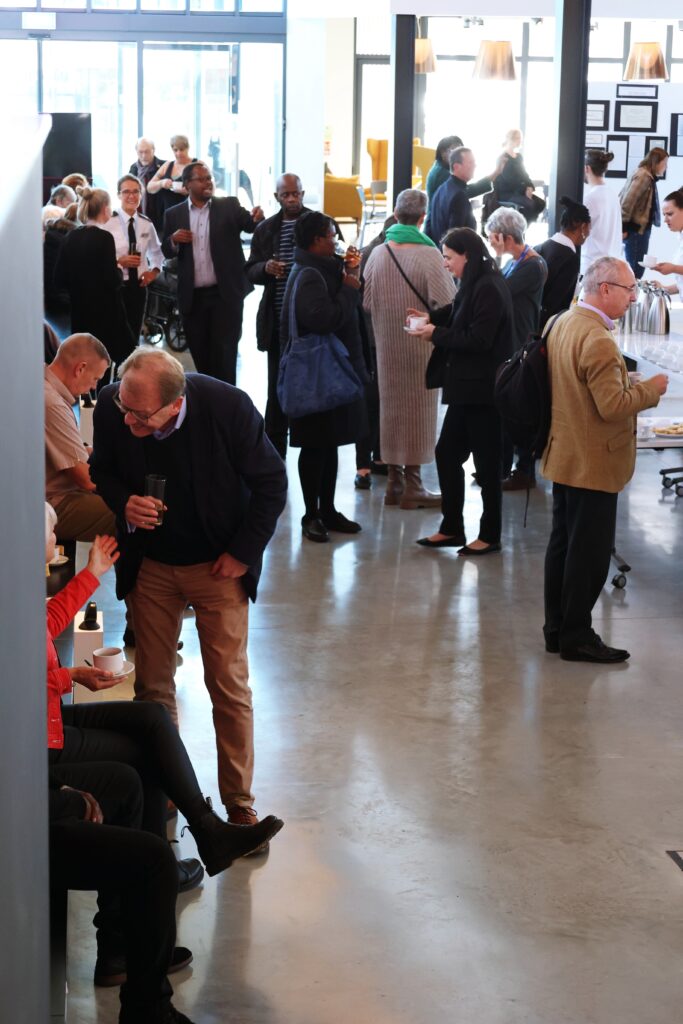 Anthony Ogogo, the Olympic Medallist from the London 2012 Games, delivered an inspiring talk during the launch event. Sharing his personal journey of growing up in Lowestoft, Suffolk, as a mixed-race child, Anthony opened up about the challenges he and his family faced. Despite the struggles, he persevered to realize his dream of becoming a professional boxer. By the age of 18, he had secured the title of Junior champion in British boxing and went on to represent Great Britain in the 2012 London Olympics.
In his passionate address, Anthony reflected on how, given certain circumstances, he "should have been another statistic." However, boxing provided him with the means to overcome obstacles and achieve remarkable success. Now, he is immensely grateful for the opportunity to share his stories.
For those interested in watching Anthony Ogogo's compelling talk, please visit the ISCRE YouTube channel.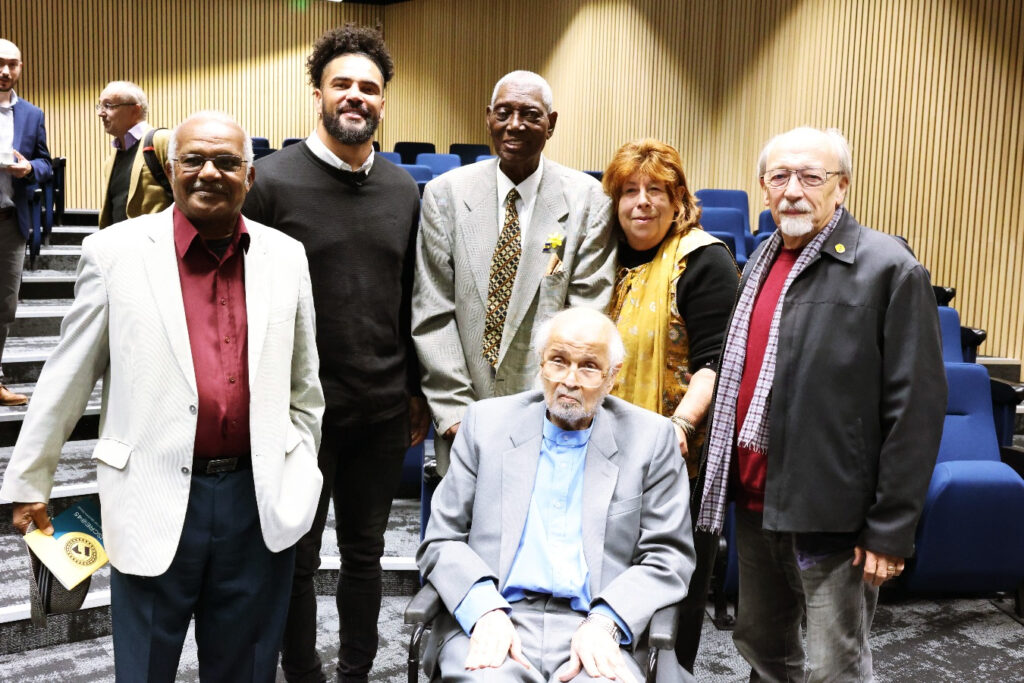 ---
Workshops
In October, ISCRE conducted community workshops around the 'Connecting the Generations' theme, actively involving young participants.
Students from two Suffolk colleges were welcomed to participate in these workshops. ISCRE's director, Phanuel Mutumburi, addressed the workshops, shedding light on ISCRE's role in aiding the police's comprehension of community concerns related to the stop and search policing system.
A subsequent presentation by Suffolk police delved into the lawful procedures of stop and search. This interactive session allowed students to contribute their insights and included a demonstration of a lawful stop and search.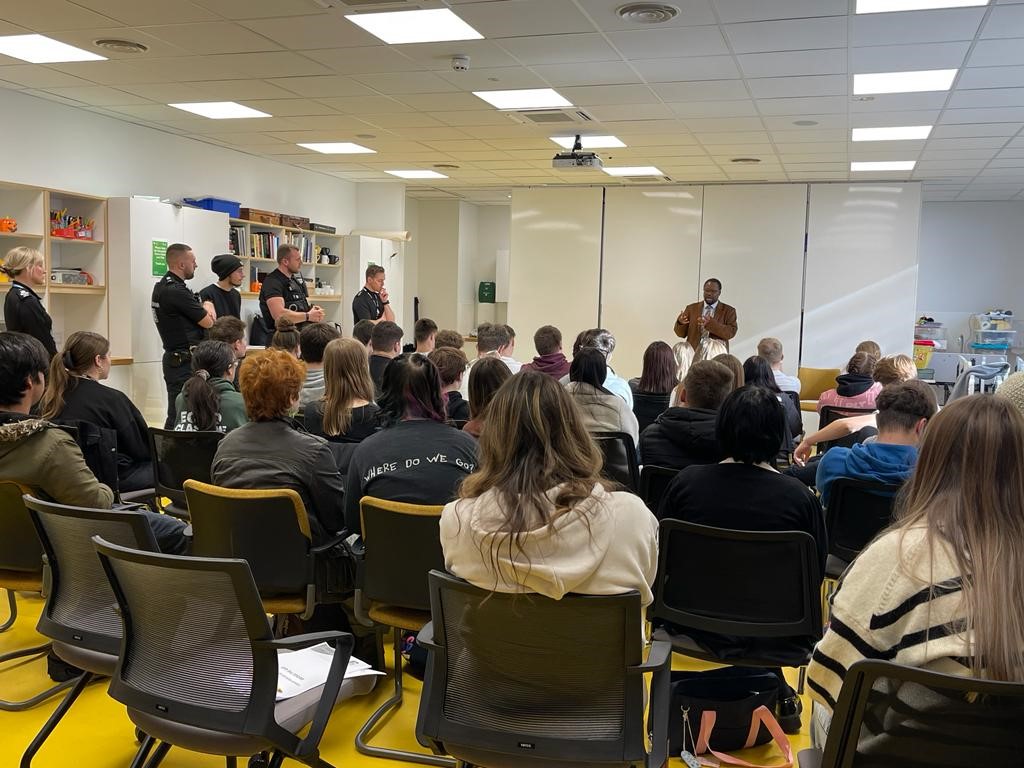 Karen Walker returned to the Hold to deliver a workshop on 'Bridging the Gap'. This involved Karen talking about her past and the obstacles she had to overcome in her quest to better herself and her community.
Karen focused on maintaining goals and understanding the fears that may come in achieving goals.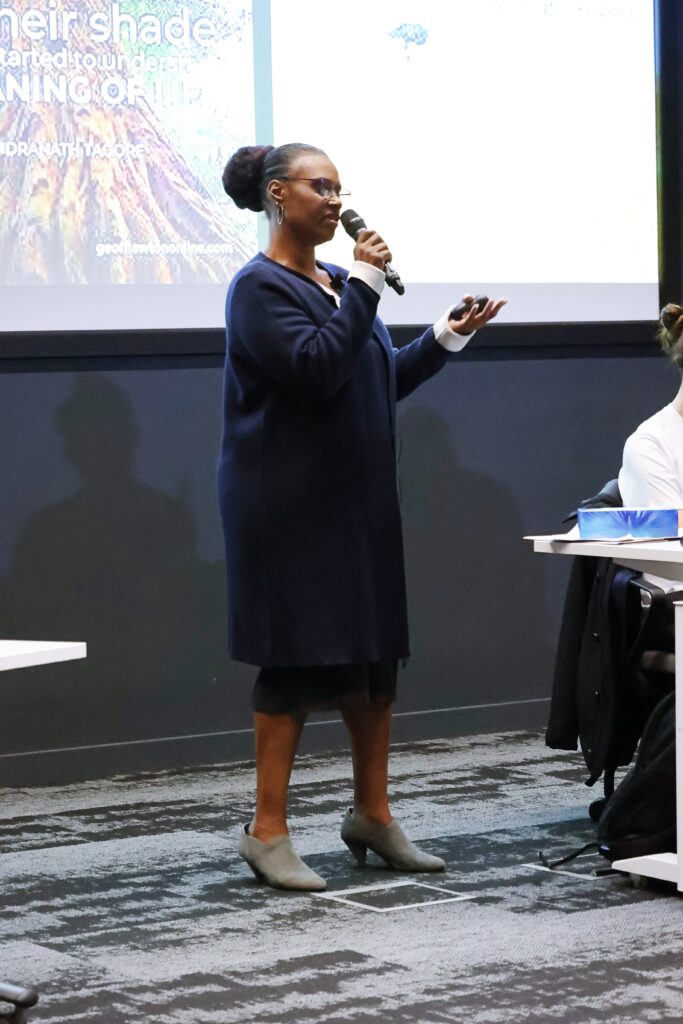 ---
Promotional Work
To boost awareness of the 45th Anniversary event, ISCRE designed and shared posters online, complemented by a featured interview on local radio.
Jon Wright from BBC Suffolk interviews Sharon Lee and Travis Dickerson a week before the launch date
Please listen below!
---
Please see some photos taken thought the events below!